Zhejiang Zhiguang Fuse Co., Ltd. is a modern enterprise specializing in the production of high voltage fuses and low voltage fuses. Next, introduce two of the products.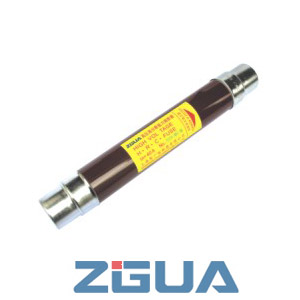 High-voltage fuse XRNT can be used in 50HZ indoor system and 3.6KV, 7.2KV, 12KV, 24KV, 40.5KV rated voltage: used with other switchgear, such as load switch, vacuum contactor, it can protect transformers and other power facilities Prevent overload or open circuit. It is also a must-have accessory for high-voltage switch boxes, circular circuits, and high/low voltage top-mounted substations.
Input description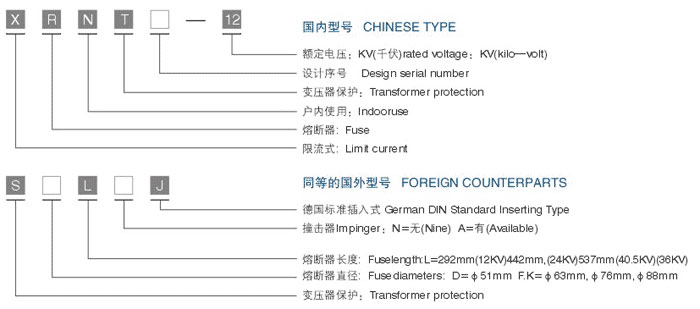 Basic parameters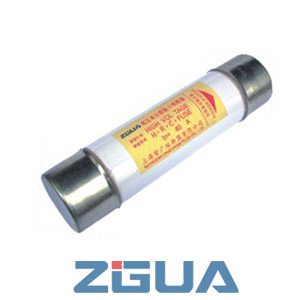 High-voltage fuses XRNM1 this product can be used in indoor Ac system of 50Hz and rated voltage 3.6kV and 7.2KV 12Kv.When used together with other protection facilitles(such as switches and vacuum contactors), it works to protect high-volttage motor and Other electric facilities from overloading and circrit break.
Input description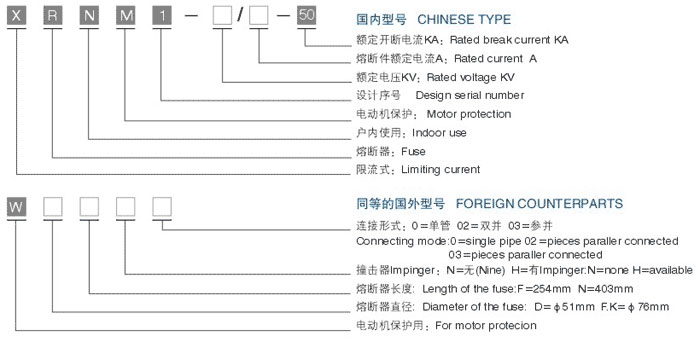 Basic parameters

Installation size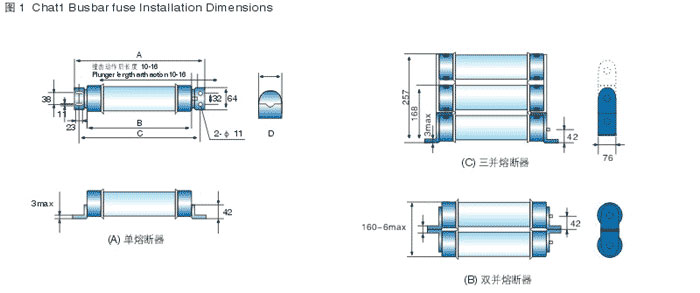 Manufacturer information introduction
Zhejiang Zhiguang Fuse Co., Ltd. has sufficient technical capabilities, precise manufacturing technology and sophisticated testing equipment. The company now has more than 100 specifications of "ZIGUA" series products, all of which comply with international IEC standards and ANSI.C37.42. DIN43625, BS2692, IEC282-2-1995, IEC60644, IEC60470, IEC60282-1, IEC60269 and CCC, GB15166.1, GIN51-66.2, GBl51766.5, GB13539, DIN 43620, DL / T640-1997, at the same time, we pass IS09001 : 2000 Quality System Certification and CE Certification European Community. Some products have reached the level of advanced industrial countries such as Europe, the United States, and Japan. Modern enterprise management, management system.
Tel: 86-577-61732588 62724880
Fax: 86-577-62727213