Company Profile
Zhejiang Zhiguang Fuse Co.Ltd a modern company specialized in high voltage fuse and low voltage fuse production in China.
With sufficient technology capability precise manufacturing technique and Well-equipped test facility, the Company now owns above 100 types of series "ZIGUA" products covering more than 1000 specifications,all the products comply with international IEC standard and ANSI.C37.42, DIN43625, BS2692, IEC282-2-1995, IEC60644, IEC60470, IEC60282-1, IEC60269,and CCC, GB15166.1, GIN51-66.2, GBl51766.5, GB13539, DIN 43620, DL/T640-1997, at the Same time,we passed IS09001:2000 quality system certification and CE Certification European Community . Parts of the products have reached the level of advanced industrial countries in Europe,USA,Japan etc . Modern enterprise management,managing system,good after-sales service and ceaseless innovation make the company develop rapidly and become one of the enterprises with most tremendous potentiality and potentiality in the same industry.
Tel:86-577-61732588/62724880
Fax:86-577-62727213
product description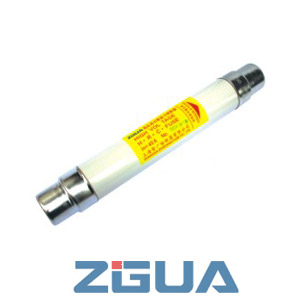 It can be used inindoor system of 50HZ and rated voltage of 3.6KV, 7.2KV, 12KV, 24KV, 40.5KV:Used together with other switch facilities such as loading swithes, vacuum contactors,it can protecti electric transformers and other electric facilities against overloading or circuit break. It is also a necessary accessory for high-voltage switch box,circular circuitcabinet, high / Low voltage top-loading transformer substation.
Basic parameters

Outline

special fuse for high voltage capacitor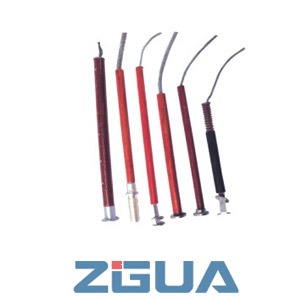 The special fuse for high voltage capacitor:BRl, BR2, BRW, BRN, BRW2, BR, RN,RNYl, RNG and RW type fuse is used as internal faul protection for single capacitor of star connection capacitor combination in 10KVand less power system,the product and disconnect the fault capacitor reliabey and quickly so as to avoi dexplosion accident as result of component break down inside the capacitor to ensure that the power net operates continuously and safely.