Manufacturer information introduction
Zhejiang Zhiguang Fuse Co., Ltd. has sufficient technical capabilities, precise manufacturing technology and sophisticated testing equipment. The company now has more than 100 specifications of "ZIGUA" series products, all of which comply with international IEC standards and ANSI.C37.42. DIN43625, BS2692, IEC282-2-1995, IEC60644, IEC60470, IEC60282-1, IEC60269 and CCC, GB15166.1, GIN51-66.2, GBl51766.5, GB13539, DIN 43620, DL / T640-1997, at the same time, we pass IS09001 : 2000 Quality System Certification and CE Certification European Community. Some products have reached the level of advanced industrial countries such as Europe, the United States, and Japan. Modern enterprise management, management system.
Tel: 86-577-61732588 62724880
Fax: 86-577-62727213
Product Description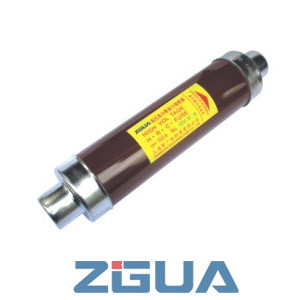 It can be used inindoor system of 50HZ and rated voltage of 3.6KV, 7.2KV, 12KV, 24KV, 40.5KV:Used together with other switch facilities such as loading swithes, vacuum contactors,it can protecti electric transformers and other electric facilities against overloading or circuit break. It is also a necessary accessory for high-voltage switch box,circular circuitcabinet, high / Low voltage top-loading transformer substation.
Technology Parameters

Outline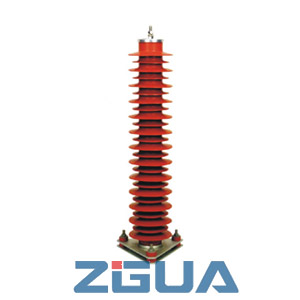 Application & Characteristics
The zinc oxide arrester applies to protect the electrical equipment in AC power system against the damage resulted from atmospheris over-Voltage and operational over-voltage.
Condition of Use
The ambient air temperatures is no higher than+40℃,no lower than-40℃.
The altitude above sea level does not exceed 1000-2000m(the altiplanoarea should be indicated when order).
AC system frequency 50Hz or 60Hz.
Industrial frequency voltage brought to bear on arrester for a long time does not exceed arrester's sustained operation voltage.
Maximum wind speed does not exceed 35m/s.
The earthquake intensity does not exceed 7 degrees.
The filthy area should be given clear indication.
Technical performance
The technical performance of the prodect is in conformit to GB 110322000,IEC60099-4&IEEE.C62.11 standard technic requirements.