Company Profile
Zhejiang Zhiguang Fuse Co.Ltd a modern company specialized in high voltage fuse and low voltage fuse production in China.
Modern enterprise management,managing system,good after-sales service and ceaseless innovation make the company develop rapidly and become one of the enterprises with most tremendous potentiality and potentiality in the same industry.
Tel:86-577-61732588/62724880
Fax:86-577-62727213
product description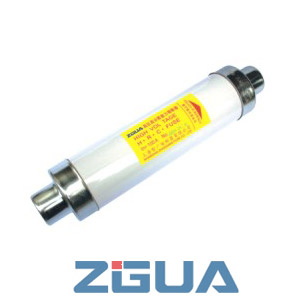 It can be used inindoor system of 50HZ and rated voltage of 3.6KV, 7.2KV, 12KV, 24KV, 40.5KV:Used together with other switch facilities such as loading swithes, vacuum contactors,it can protecti electric transformers and other electric facilities against overloading or circuit break. It is also a necessary accessory for high-voltage switch box,circular circuitcabinet, high / Low voltage top-loading transformer substation.
Technical Specification

Outline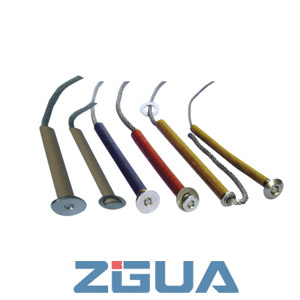 "KB, KU, Ks"type fuses belong to "K"and"T"type fuse,it has general type,universal type and screw type available accarding to IEC-282 standard.Tkey are suitabe for dropoff fuse cut out with rated voltage 11-36kv.
Outline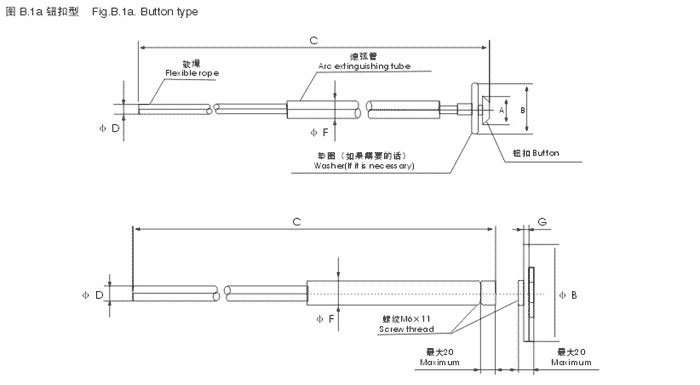 Structure
Removable button head, which can be cooperated with arc shortening rod.
Fuse element: eutectic alloy which can be melted at low temperature to avoid the burning of arc-extinguishing tube.
High strength strain wire, which can withstand the tensile strength from fuse cutout flipper and outside pulling strength.
Swaged connected end guarantees the reliable connection of elements and are not easily damaged.
Swaged cable section prevents splaying of strands of cable, to ensure the cable's smooth withdrawal from tube during the melting of fuse link.
Tinned copper stranded cable, resists corrosion, its cable diameter can resist corona.
Auxiliary arc-extinguishing tube, improves the capability of interrupting low fault current, and has the special ability to interrupt full range fault.